Can't find what you need?
Contact Us Now!
Send us an email and we can try to find what your looking for.
We offer fabricated fittings by:
Poly and Stainless Steel Backup Rings and Large Diameter Pipe Flange Adapters
FM Rated and Large Diameter Fabricated Fittings
Other Products and Specialty Fabrications:
Large Diameter Fusion Equipment and Accessories
Fusion Machine Replacement Parts
Electrofusion Clamps and Pipe Scrapers
Transitions Fittings (Carbon Steel, Brass, Stainless 304,316 and More)
Hdpe Fabricated Fittings
Hdpe Lateral Wye's, Branch Saddles, Reducing Tees, Etc.
Adapters and Transition Fittings
Factory Mutual FM Fittings - Class 200 and 150
Specialty Elofit Electrofusion Processors and Accessories
Additional polyethylene pipe products not found on our website are available upon request (Click Here)
NOTE: Products on this page are sold via purchase order only.
Please contact us for additional information and availability.
info@hdpesupply.com
Butterfly Valves
Wafer or Lug Style
Bronze or Stainless Steel Discs
P/T Pressure and Temperature Test Ports and Plug Adapters
Balancing and Mixing Valves
Cast Iron and Brass Wye Strainers
Self Cleaning Type
Bolted Cover Flange Permits Easy Removal when the Screen must be Cleaned. Also Helps to Assure Proper Alignment of the Screen When Reassembled.
Tapped NPT Blow-off
Drain/Blow-off Connection Furnished with Plug as Standard
Strainer has Large Open Area - Minimum 2.5x Larger than Corresponding Pipe Size.
Epoxy Coating is Standard
Bosses at the Inlet and Outlet Flanges are Provided for Gauge Tapping - Specify When Required
Optional Cover Designs (swing clamp, hinge type, etc.)
Body Meets Applicable ASTM Standards.
Military Specifications with Bronze Blow-off Plug
Hdpe Check Valves 3" - 12" Flanged 150psi
Standard and Twin Disc Check Valves
AWWA Ductile Iron Gate Valves and Hydrants
PE to PE Gate Valves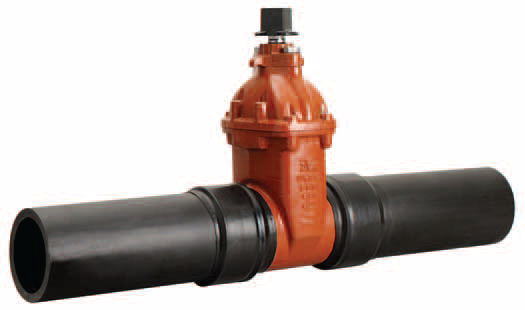 Male or Female Threaded End Caps
Butt Fusion or Socket Fusion Threaded Test Caps
Additional products not found on our website are available upon request (Click Here)
Hdpe Butt Fittings - Hdpe Pipe - Hdpe Fusion Machines - Socket Fittings - Electrofusion Fittings