1" IPS SDR11 Geo Stab Geothermal Coupling (Not for Gas)
Note: These are GEOSTAB FITTINGS. If you are looking for Gas Fittings they are available in our CONSTAB Section.
The GEO-Stab® fitting provides a reliable, productive, and efficient approach to PE installation for the ground source heat pump industry. The GEO-Stab® fitting system incorporates an advanced and proven fusionless technology, fully engineered for ground source heat pump applications.
GEO-Stab® Fittings greatly reduce installation time

GEO-stab® Fittings are designed to join pipe meeting ASTM D3035

Patented design seals on the protected interior surface of the pipe

GEO-Stab® fitting joints are designed to be stronger than the pipe

Pressure rating 160 psig

Available in Sizes from: 3/4" to 2"

Custom Configurations: (Couplings, Tees, Elbows, End Caps, Reducers, Headers, Adapters)

No need for fusion equipment or electrical supply

IGSHPA approved

Features an INTERNAL SEAL and is all plastic that contains no metal parts.

Made in USA
NOTE: Must use Continental Industries ID chamfer tool for installation. ID Chamfer tools sold separately. Installation instruction are available (CLICK HERE)
SPECIAL ID CHAMFER TOOL GAUGE (SOLD SEPARATELY)
See "GeoStab Tools" to purchase.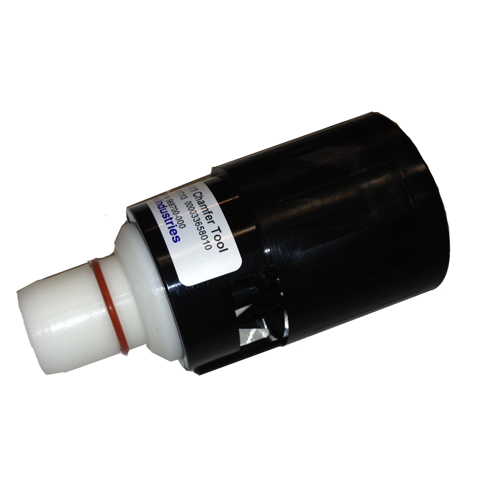 Installation Video